A Modern Data Centre to Achieve Your Business Goals
Transforming one's organisation involves essential IT solutions. At the summit: the building, utilisation and maintenance of Data Centres. Dedicating your…
---
Transforming one's organisation involves essential IT solutions. At the summit: the building, utilisation and maintenance of Data Centres. Dedicating your company towards this journey of IT enablement can result in all sorts of boons – increased productivity, agility of company assets, expanded ease of access to your data from all sorts of physical locations. If you build it, they really will come.
But you can't be blamed if you have worries – the road to integrating your business strategies with IT options appears arduous. What infrastructural needs will be required from you? What impact will power consumption have on your finances? Who must be added to your talent pool in order to move forward? And will your data be efficiently ordered, and safe to boot?
Our latest Coffee with Dell session – How To Build A Modern-day Data Centre – concerns the predominant challenges digital transformation strategies face with information storage.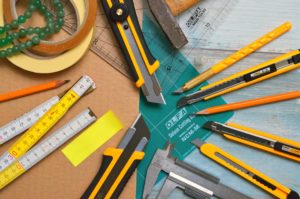 Join Matthew Egan (Innovatus Media), Patrick Balzan (Dell EMC), and John Duffin (Data Centre Evangelist), to hear about potential paths that businesses are following to help clients reach their IT evolutionary goals. You'll also get a stack of other helpful info, such as:
How is Australia keeping abreast of global competition and systems?
What levels of technological proficiency are seen at which stages of digital transformation?
Which industries go hand-in-hand with Data Centre creation?
And what are the easiest, available solutions to suit businesses looking for a technological kickstart?